Another new one for a great client.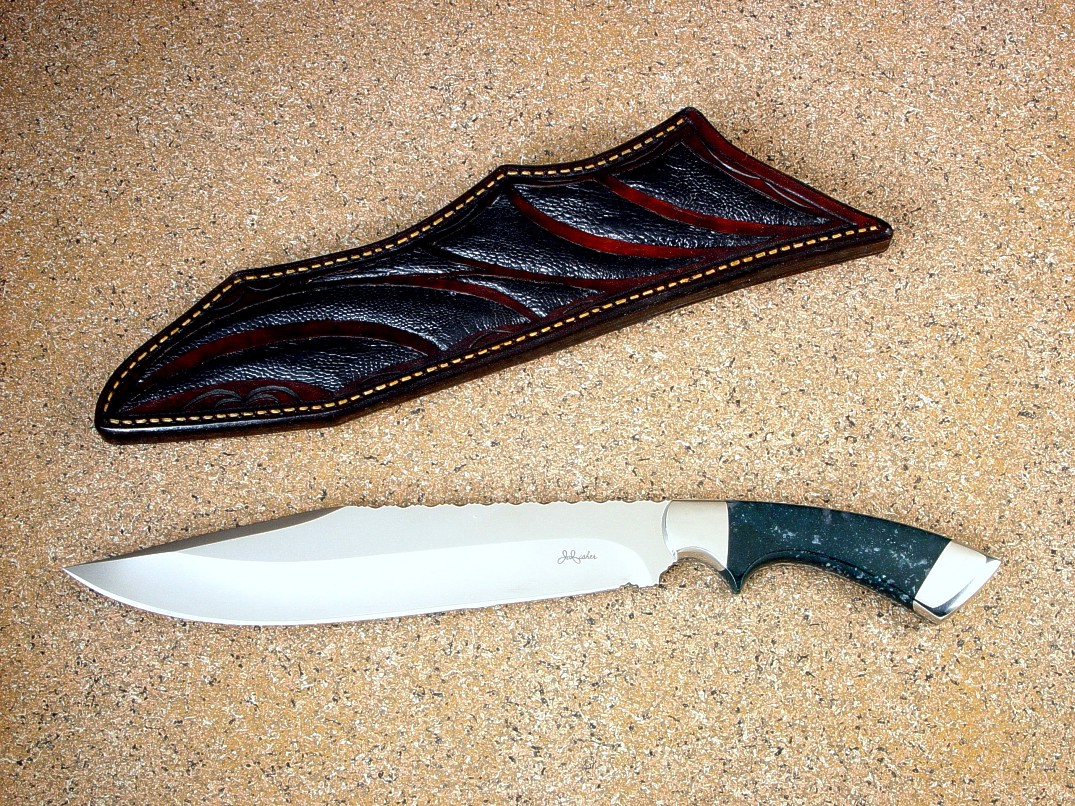 Type: A tactical knife evolved into an investment grade work of art.
Size: L.O.A.: 14.2" Blade Length: 9.0" Thickness: .1875"
Blade: 440C high chromium stainless tool steel, hardened and tempered to Rc 59. Fully tapered tang, full filework, "Tumbling Blocks" style.
Bolsters: 304 austenitic high nickel-chromium stainless steel.
Handle: Indian Green Moss Agate Gemstone (India)
Sheath: 11 piece Ostrich leg skin inlaid in 9-10 oz. Leather shoulder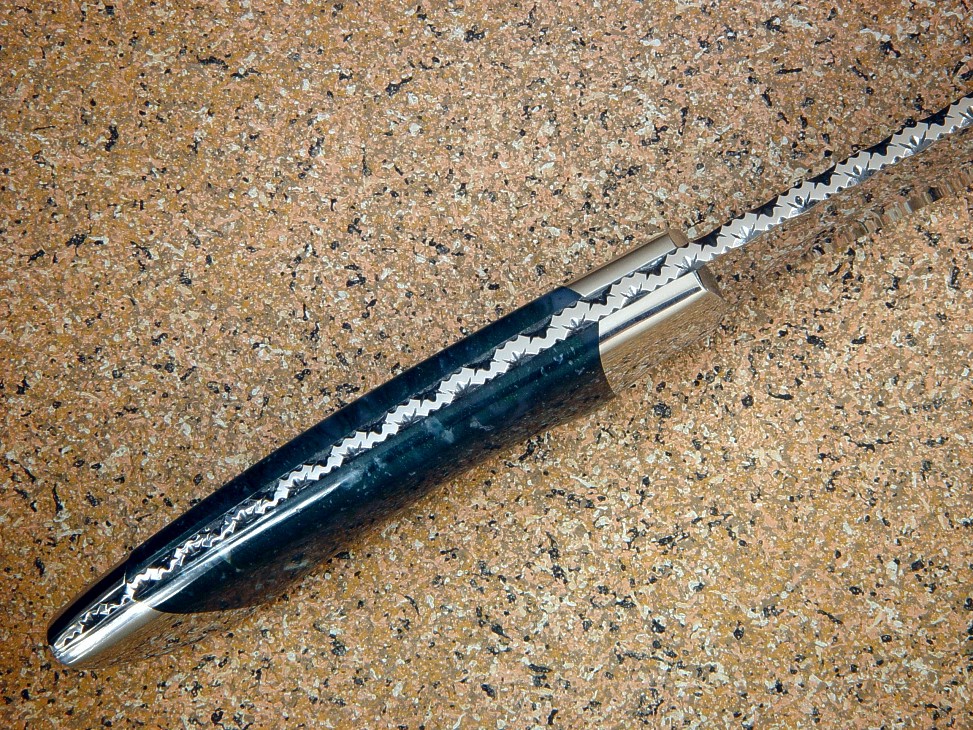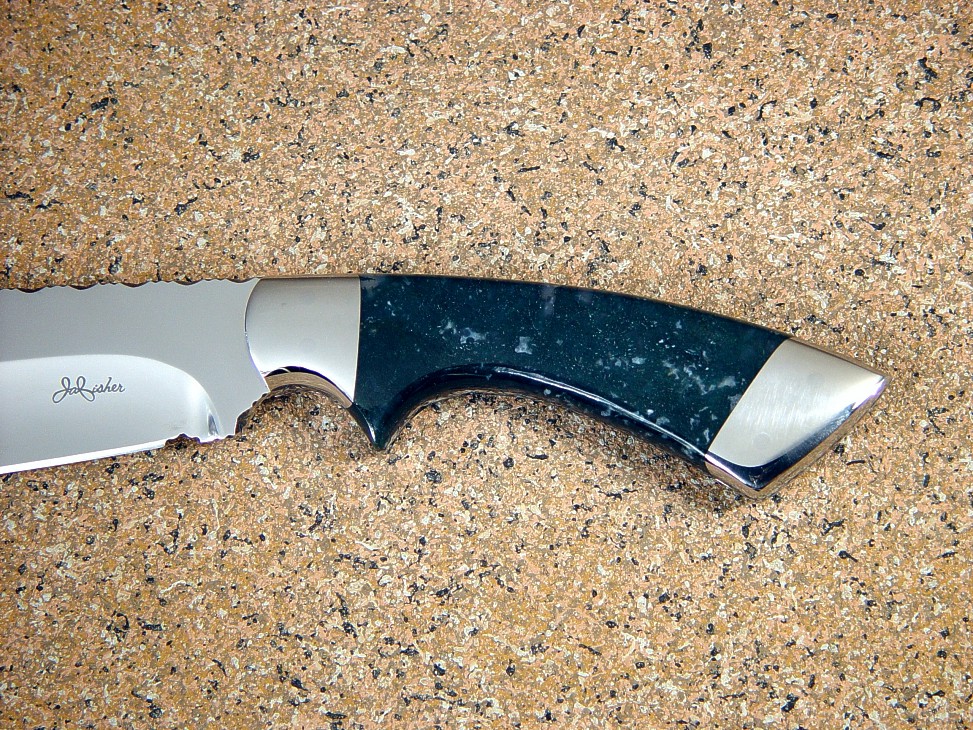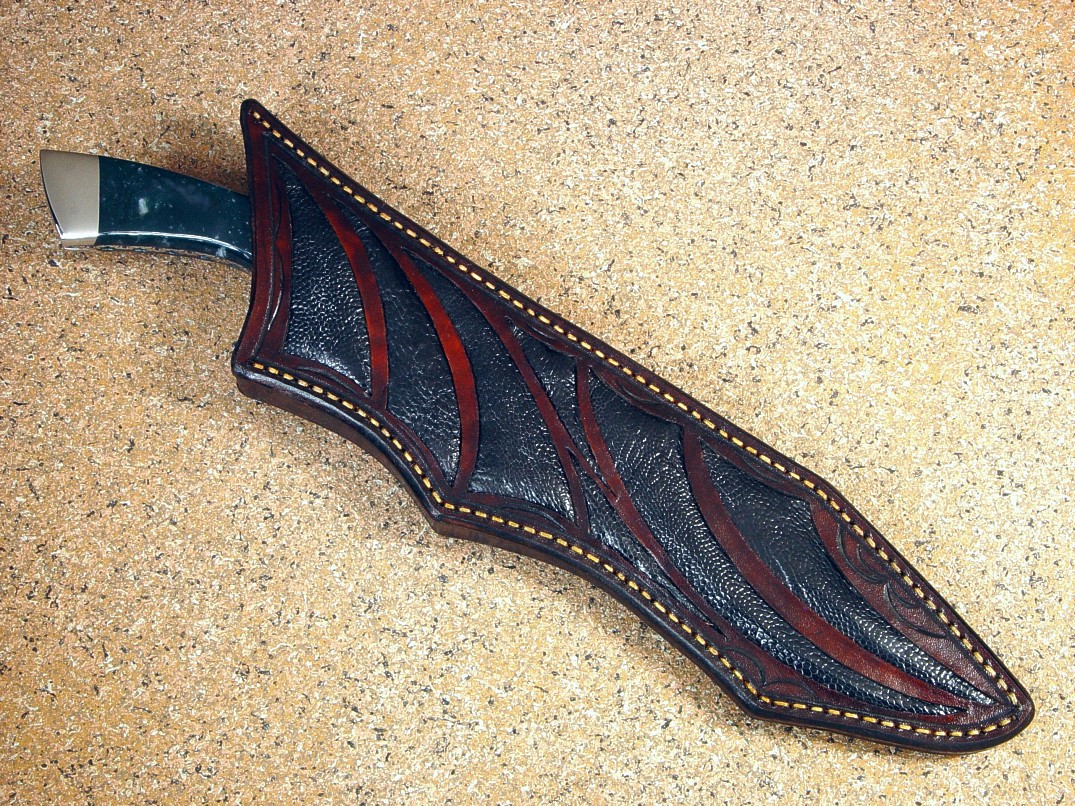 See more
pictures and info about this knife here
.