Hi - new to the forum and wanting to get started with a repair before I tackle new projects. I acquired a WWII Case 337-6Q Quartermaster knife with no leather washers. I'd post a photo of the actual knife but I cannot yet add attachments.
It is similar to this one except no washers: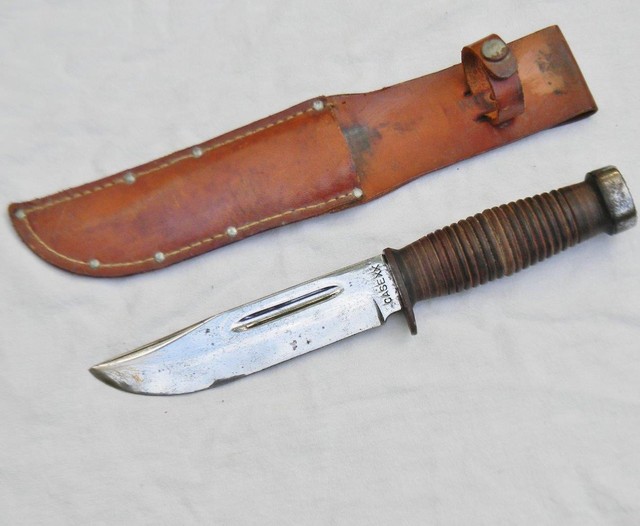 I need to remove the pommel and it appears that it is pinned on one side only. Am I correct that I need to drill out the pin to release the pommel from the tang? Searched but could not find info on this repair and was looking for someone with experience doing this.
thanks
Steve