Hi everybody.
You probably know me from the last two Guild meetups. My name is Logan. When I went to my first Guild meet I had just started knife making. Truth be told, I sucked. But I came home with something that would make S cuts in paper. Since then I wanted to be able to make something like that myself. Yesterday, I succeeded.
This is the first knife I ever made next to the last knife that I made.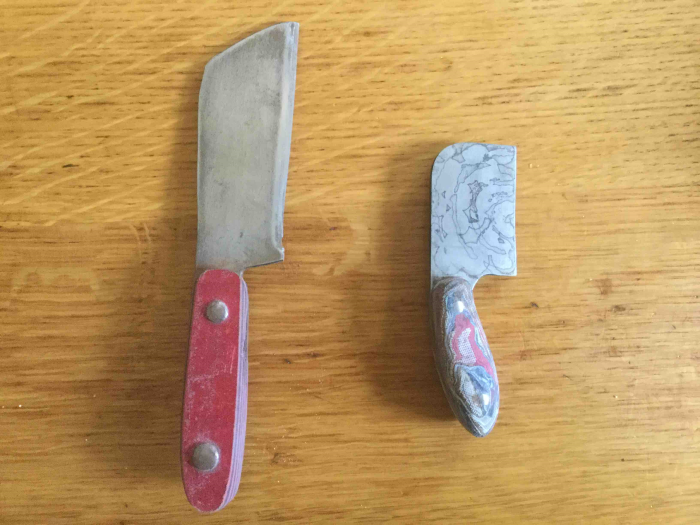 The quality difference is extremely noticeable.
The left knife is made from O1, and the right one is made from 1095.
Both are cleaver shaped with micarta handle scales, but I made the micarta on the right knife.
Thanks Barry (Jones, IIRC) for showing me how to use the belt sander properly