Dear Friends,
I'm Ricardo Romano, custom knifemaker here in Brazil.
Here follows a picture taken from the more recently
finished knife of my own production, it's a subhilt fighter
knife made in 440-c steel, 6" 3/4 lenght blade, mirror
polished finish, hilt and subhilt in nickel-silver, handle
in green canvas micarta.
Thanks a lot by the attention and any comments!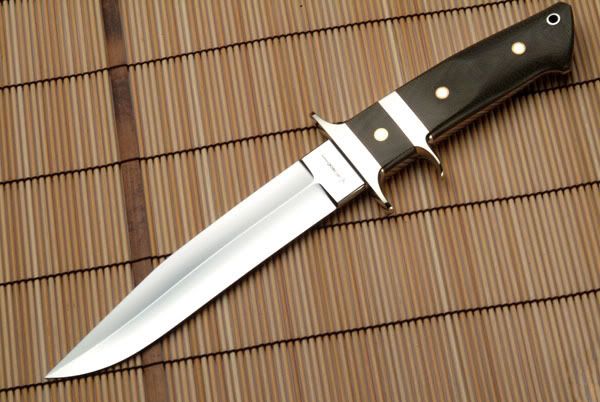 Atenciously,
RICARDO ROMANO BERNARDES / RFA - BRAZIL