Submitting Knife Designs??
---
hey guys i really enjoy designing knives, and would like to submit some drawings to some manufacturers to be put into production.

have any of you had your designs submitted?
do you know how i would go about this process?

do you know of anyone who has had their designs submitted that i could talk to about the process?

thanks guys,
Jeff
__________________
"ANYTHING WORTH DOING IS WORTH DOING RIGHT"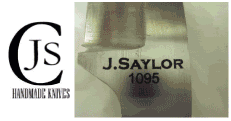 [
www.cjsknives.com