This was a little knife I made for a customer who wanted to give it to her father for his birthday/Christmas. She wanted something along the lines of my personal carry work knife, but a scaled-down version.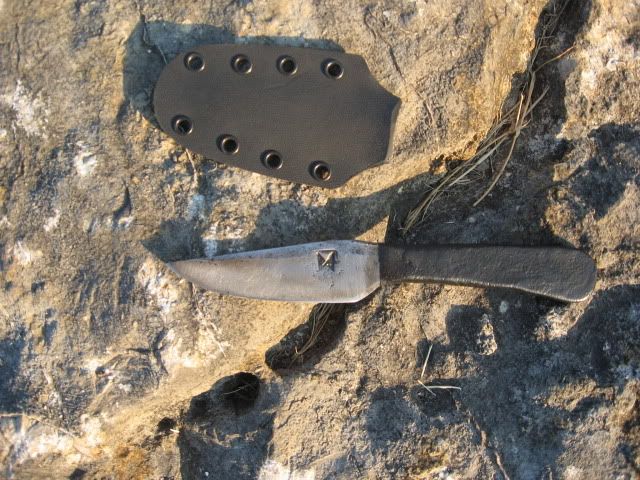 Car coil spring, forged by hand, primary bevels filed by hand, differentially hardened in veggie oil, spray-on truck bedliner handle, Kydex sheath. The blade is about 3.5" long. It shaves hair quite nicely.
I stamped her dad's initials on the sheath.
I took some in-progress shots. This forged out as beautifully as any of these work knives have. Here's the forged out blade with a cut off piece of the spring it began lif as.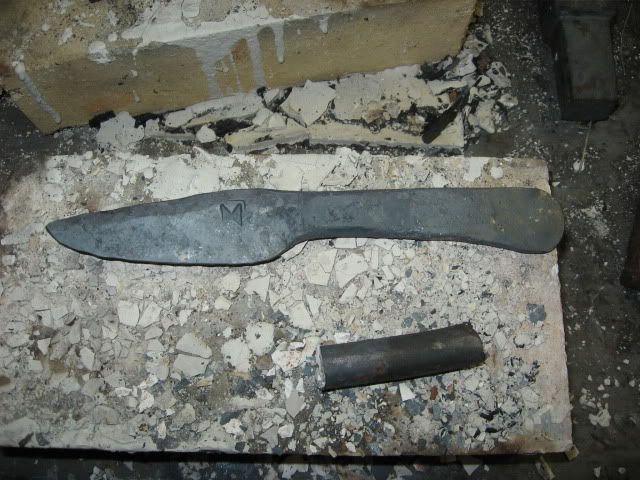 Me filing the primary bevel after cleaning up the profile a bit on my belt grinder.
Ready to heat treat.
Working on the Kydex sheath.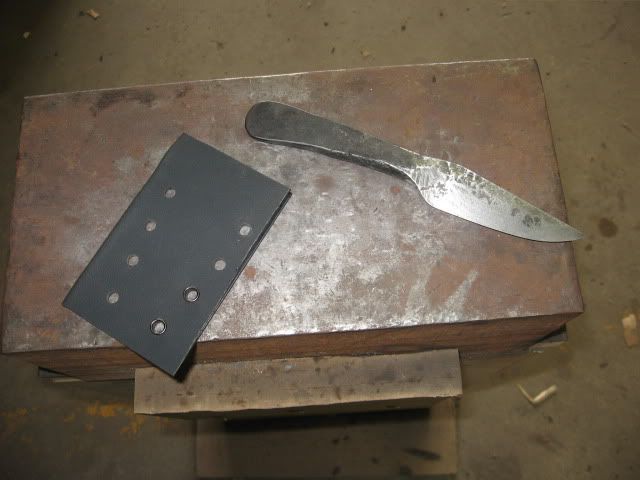 After forming it around the blade, tightening the rivets, grinding the profile of the sheath, and opening up the mouth of it some.
After this I sprayed the handle, let it set up overnight, and sharpened it.